Elven Agri Company Limited, had been invited to attend Anuga – the world's largest food festival, by GIZ (Deutsche Gesellschaft für Internationale Zusammenarbeit).
Our passion for agriculture and processing started with our need for healthy ingredients. Elven Agri's first farming activities started back in the year 1998. Over the years, we have grown our capability from small family farms to large scale commercial farming; our passion for healthy food, remaining the same.
Not only do we own over 900 acres of farming land, we also have long term contracts with farms across Tanzania
which helps us create strategic adjacencies and mitigate crop risk.
Elven Agri started off with the aim, to make real fruits and spices reach the consumers without adding preservatives, additives. And we managed to achieve that, with our gentle drying technology, allowing to preserve Nutrition, flavours and structures.
All products are 100% pure: additive free & sulphur free. We have excellent production & quality management teams, at the farm and the factory that work tirelessly to ensure that you only get the best quality products from us.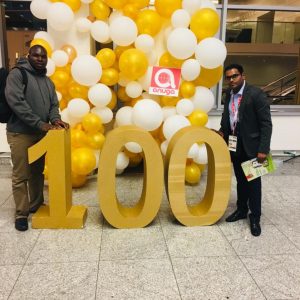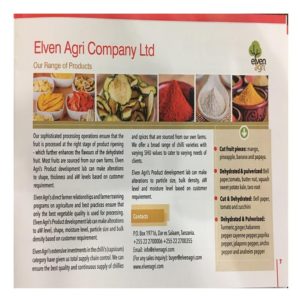 We were one of the few companies from East Africa who got this honour. It was our privilege to be part of such an event and represent Tanzania.
We got amazing response from the crowd and respectable clients. It made us believe we were on the right track, with our aim to uplift underserved in Africa, with each pack purchased part of the savings go in to promoting Education, Health & Hygiene, Sustainable Farming, Conservation & Community Development in Africa.
#ChooseForIMPACT